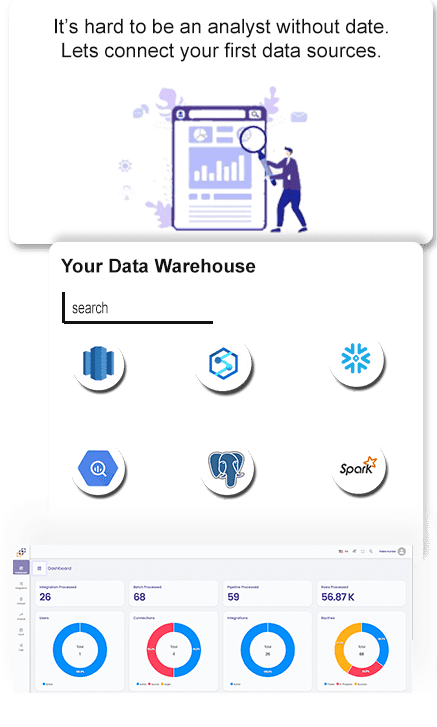 Give your users access to their data at the speed of light
Get the speed of real-time, on-demand data aggregation and querying with the flexibility of a virtual environment that can be updated as needed.
Protect your data with data virtualization
Manage and protect your data with the powerful architecture of Lyftrondata without any downtime or security risk. Avoid unnecessary investments in additional resources and storage.
Stay in the know with real-time data
Have a 360º view of data across your entire organization - unlocking new insights and facilitating collaboration across departments. Manage unified data for centralized security and deliver real-time data for best-class performance.
Unified data access
Find the data you need to make better decisions with a single interface based on SQL. Eradicate the pain of building applications by providing a single unified way to access your data, irrespective of its location.
Data in its actionable format
Connect the semantic differences between unstructured and structured data with modern data architecture and create instant access to all the data needed for actionable insights. Improve collaboration and deliver the data-driven results required to handle today's data volumes.