Easy and extensible data fabric platform for
small and medium business enterprises data centralization
Data-driven businesses expect optimum data management. Data integration and transformation solutions for small and medium businesses can be a little challenging to implement. It's even harder for large organizations with dispersed data silos and various data sources of truth.
Business data integration strategies must ensure SMEs-grade security and data governance while streamlining and scaling the enterprise's data integration process. Your solution is a dependable, scalable, and strong data fabric system!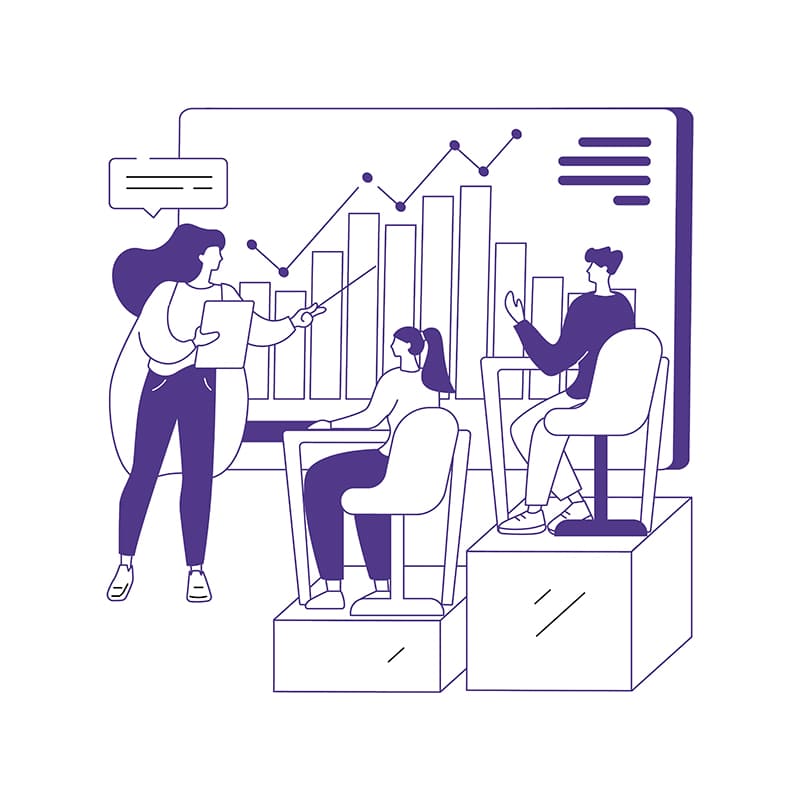 Hear how Lyftrondata helped accelerate the data

journey of Tradedepot
98%
New applications
onboarded

Lyftrondata allows us to provide stable, sustainable data operations with a self-service and low-code platform which allows us to process millions of records with an automatic pipeline in just fewer minutes.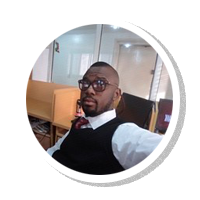 Ikenna Okolo
Manager Data Operations,
Tradedepot

Benefits of
Lyftrondata SMBs
Better time to value
Developers can construct and complete complex data jobs quickly and easily thanks to best-in-class intuitive features. No coding is required.
Onboarding in hours
The user-friendly and simple-to-learn data fabric tool allows you to get started quickly rather than taking weeks.
Single source of truth of data
Lyftrondata offers a centralized view of your entire SME; it unifies all of your data into a single format and loads it into a target data warehouse for use with analytics and business intelligence (BI) tools.
Lyftrondata the power
of the cloud
Lyftrondata's columnar automated pipeline helps SMBs become data-driven by combining all of their data into a single format and loading it into a target data warehouse for use with analytics and business intelligence (BI) tools.
Improve time to value
ETL developers can quickly and simply create complex ETL jobs with drag-and-drop features, doing away with the need for manual hand coding.
Onboard in hours, not months
Lyftrondata allows teams and developers to get up and running quickly—in days as opposed to weeks—with an intuitive and simple-to-use tool.
Single source of truth
Maintain a centralized view of all your SMB data in one location and conduct analysis and visualizations with the confidence that you are using up-to-date, reliable data.
Greater scalability
Scale your enterprise data integration and transformation efforts as your business grows. Cloud data warehouses are made to automatically resize themselves as processing loads rise.
Enterprise-grade security
Your data is just as secure as before when Matillion is implemented inside your SMBs-grade cloud platform.
Scalable job creation
Multiple users can work on a project simultaneously in your cloud data environment thanks to our multiple connection feature, enabling processing speeds that are up to 50% faster.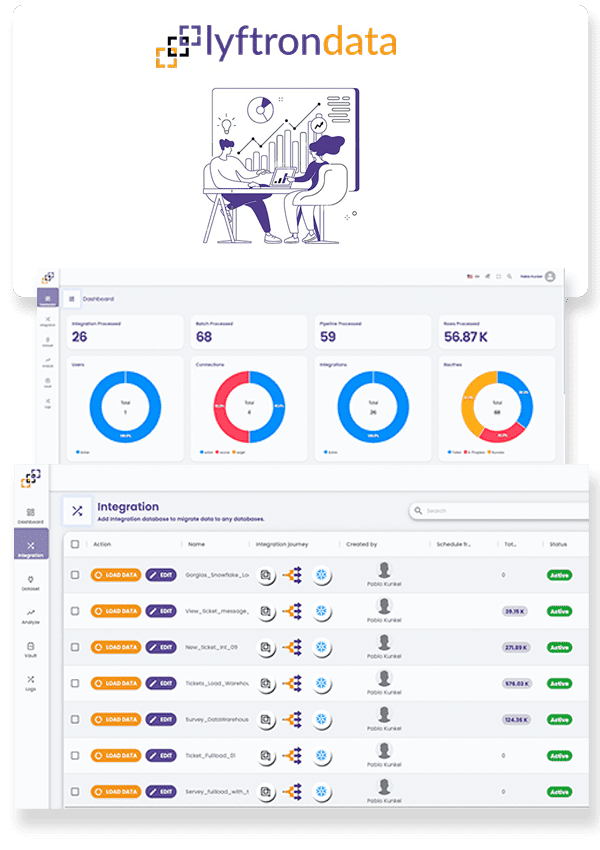 Connect your data
in minutes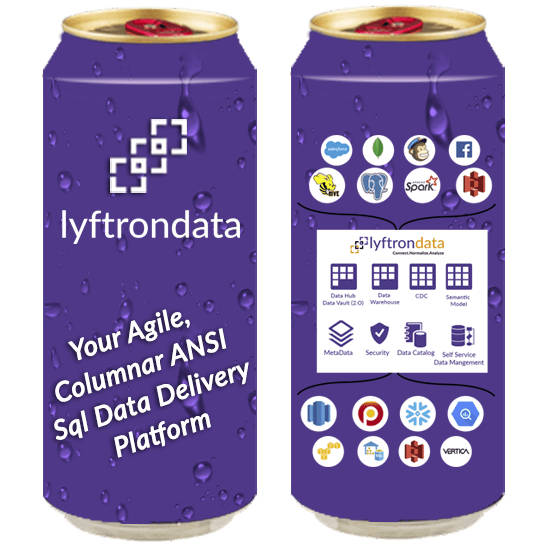 Satisfy your thirst for better data outcomes.
We're here to listen. Tell us about your requirements. What challenges are you trying to solve?