Reaching new heights of business

growth with Lyftrondata
Modern Datahub & BI Acceleration Solution
Lyftrondata
Workload used

Data Virtualizaton

Data Pipeline

API Data Hub

Data Warehouse

Data
Catalog

Data Governance
Connectors Used
Paylocity
Salesforce
Lyftrondata Warehouse
Tableau
Bluegrass data
analytics stack

About the Company
Bluegrass is an industry-leading asset and facility management solutions provider in North America. Their clientele range from restaurants, and retail to transportation and logistics providers. Novel in their approach, the Bluegrass business model utilizes a network of service providers to outsource client work and use emerging technologies combined with analytics to drive optimization in their operations. All with a single purpose in mind – lowering the total cost of business ownership.
Industry
Facilities Maintenance Provider
Location
USA
Website
Bluegrass Key
challenges
Inadequate data integration across platforms
The need to give their clients the most up-to-date and accurate information about the performance of their assets in Bluegrass' business model to enable better data-driven decisions.
Analytics on sales, finance, ERP, and financial data
cannot be performed
The company discovered that because each client used a different data warehousing platform to manage their data, it was difficult to balance operations among a variety of clients.
Customer service that is less than ideal and limited
business opportunities
Due to issues and insufficient analytics implementation, a process was far from being deliverable in real time.
Lower customer satisfaction
The outcome was a performance level that was below ideal, and the business found it difficult to record execution processing speed.
Delays and improper payments to vendors
It was affecting their relationships with clients and vendors alike.
Solution
Helps to reduce Workload
The issue of integration between different platforms being used by Bluegrass customers was solved when Lyftrondata delivered a data management platform that combined a traditional data pipeline with agility for rapid data preparation.
Improves data processing and jobs were
scheduled
Data processing was further streamlined, ensuring data synchronicity throughout the enterprise, and freeing up resource loads otherwise required for data pipeline tasks. Lyftrondata enables delta load catching to optimize data updates to the warehouse, delta load jobs were scheduled to run every hour to pick up the changes.
Migrate and transform
Lyftrondata empowers Bluegrass to handle the migration of data from Oracle, and Hadoop in the cloud data warehouse and enables a centralized data hub to allow for a single point of reference for data access across the organization. Lyftrondata cut down the data management journey of Bluegrass by 75% and increased their query performance by 200% with the compute power of Spark and Snowflake.
Use cases solved by
Lyftrondata

Data Pipeline
Established across-platform automatic modern data pipeline

Delta Lake
Built an advanced
data lake on Spark and Snowflake

Migration
Empowered faster data migration from Oracle, Netteza, Hadoop to Modern Datahub

Data Silos
Standardized and
eliminated data silos
with tag based
searching

Streamlined Data
Super streamlined data processing with Lyftrondata and Spark

Data Log
Established log capture of vital processing statistics with execution plan
Lyftrondata key
Differentiator
Enjoy an average of
30,000%
increase in data
processing speeds with Snowflake Data Sharing
Boast a
98%
customer retention rate
Rank as the
500th
Fastest growing
company in North America (inc.com)
Process
3.5 million
orders per year
Provide
$1 billion
of services annually
Process payments to vendors
15% faster
Benefits
95% real-time data analysis along with 100% reliable analytical reports
Bluegrass was able to perform nearly "real-time" analysis of their customers' data and deliver them trustworthy analytical reports thanks to the new system Lyftrondata implemented.
10X faster-attracting opportunities for growth and expansion
Bluegrass has been able to compete in its industry, attract opportunities for growth and expansion, and appear on INC magazine's list of the fastest-growing companies in America thanks to this simplified data analysis procedure.
75% accelerated customer and vendor satisfaction
Lyftrondata's implementation of new efficient processes has raised the quantifiable level of satisfaction among both its customers and vendors.
100% immediate real-time updates of task completion
Bluegrass can view real-time updates on their vendor's work at a client site and can pay them almost immediately after task completion.
1 billion dollars plus annual costing
Bluegrass successfully manages over 1.1 million assets across more than 65,000 locations, processes over 3.5 million orders annually, and costs over a billion dollars annually. It also boasts a 98% customer retention rate. All of this is made possible by the processes that are streamlined by our data modernization solution.
BlueGrass is just one of our many happy customers. Imagine what we can do for your organization.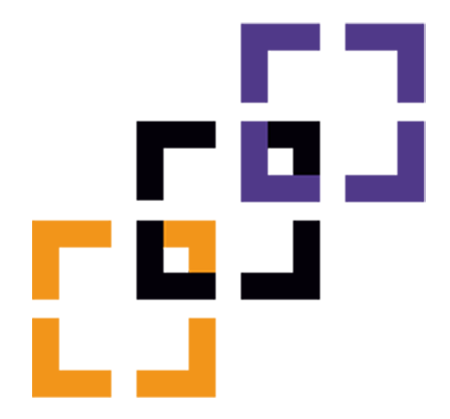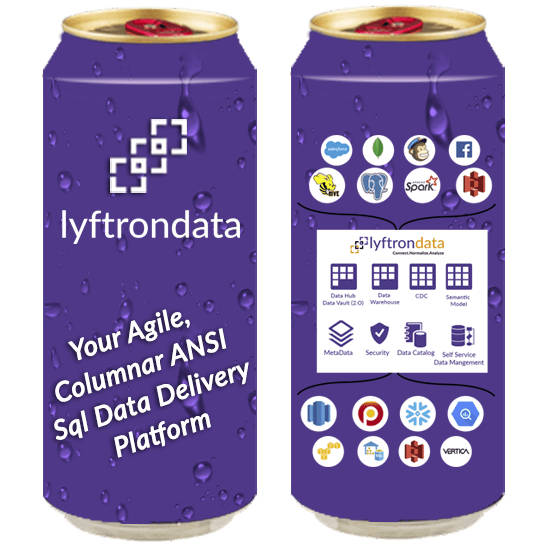 Satisfy your thirst for better data outcomes.
We're here to listen. Tell us about your requirements. What challenges are you trying to solve?