Amp up your
Agile CRM ETL

with Simplicity
Effortlessly load data from Agile CRM into data warehouses, perform analytical transformations, and gain operational intelligence in your favorite BI tools just the way you like it.
200X Acceleration at
1/10th of the cost
Zero coding
infrastructure
Simplify Agile CRM integration in

4 simple steps
Create connections
between Agile CRM and targets.
Prepare pipeline
between Agile CRM and targets by selecting tables in bulk.
Create a workflow
and schedule it to kickstart the migration.
Share your data
with third-party platforms over API Hub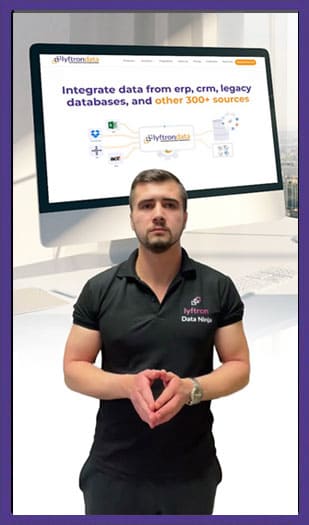 Why choose Lyftrondata for
Agile CRM Integration?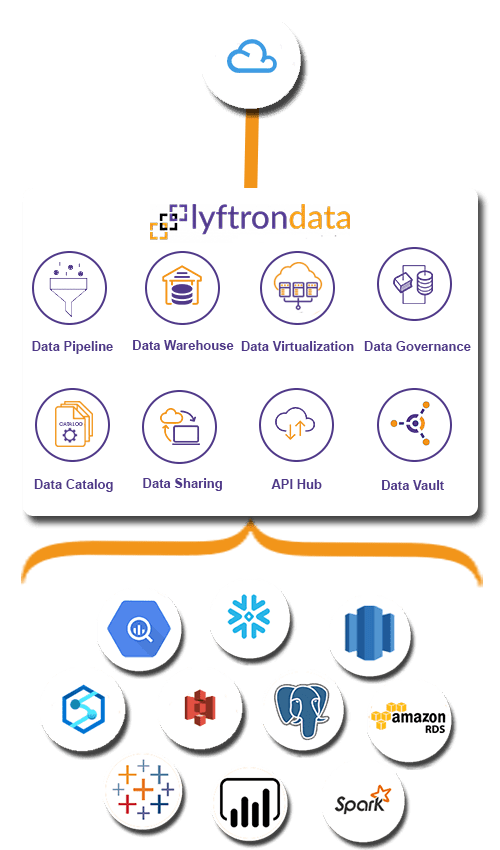 Simplicity
Build your Agile CRM pipeline and experience unparalleled data performance with zero training.

Robust Security
Load your Agile CRM data to targets with end-to-end encryption and security.

Accelerated ROI
Rely on the cost-effective environment to ensure your drive maximum ROI.

Customer's Metrics
Track the engagement of your customers across different channels like email, website, chat, and more.

Improved Productivity
Measure the performance of your team and highlight areas of improvement.

360-degree Customer View
Join different data touch points and deliver personalized customer experience.
Hassle-free Agile CRM integration to the platforms of
your choice
Migrate your Agile CRM data to the leading cloud data warehouses, BI tools, databases or Machine Learning platforms without writing any code.
What is Agile CRM?
Agile CRM Integration offers automated shipment tracking as a service, supporting companies like UPS, FedEx, and DHL that operate internationally. The Agile CRM Connectors software offers users a dashboard to monitor the status of shipments across multiple carriers and automatically generates emails and notifications at various shipment stages.
What are the features of Agile CRM?
Shipment visibility: Using Agile CRM Integrations, gather useful tracking information in one location to address delivery issues more quickly.
Branded tracking page: Agile CRM ETL services branded tracking page acts as an important marketing asset. Add your brand's logo and website address to personalize it and advertise your company.
Notifications of shipments: The Agile CRM Connectors tool encourages customer interaction with proactive, branded shipping updates. Send notifications for the various shipping checkpoints via Facebook Messenger, SMS, and email on command.
Delivery date prediction: When a carrier's estimated delivery date is unavailable, use Agile CRM Driver's delivery date prediction API to predict an exact delivery date.
What are the shortcomings of Agile CRM?
The shortcomings of Agile CRM are given below:
Don't provide the date of delivery: The Agile CRM Integration software is marked delivered, but if you haven't yet received it, your neighbors or the security guard may have taken it.
Determines queries slowly: Agile CRM Connectors typically take their time determining queries and evaluating order delivery dates.
Constraints relating to security: When using the Agile CRM Drivers tool, clients frequently ran into issues with billing, account security, or login issues.
Delayed and unclear delivery: Customers of Agile CRM ETL often face difficulties related to delayed delivery.
Make smarter decisions and grow your sales with Lyftrondata Agile CRM integration